If you are setting up
your own Home Studio
you may have many questions about the gear that you should buy, and among them, the
types of microphones
that exist.
Microphones are an essential part of a home studio
, as it will be your way of recording the audio tracks of your voice or instruments, and the higher the quality, the greater the success. Therefore, today we give you the keys so you can
choose the type of microphone that best suits your needs.
Microphone types according to their construction
You probably already have some idea of how a microphone works. In this case we are going to talk about types of microphones according to their transducer. Do not panic! This word is just a technical word to designate those devices that are capable of transforming acoustic energy into electrical energy. We will explain it in more detail below.
Dynamic microphones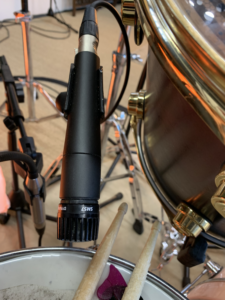 Dynamic microphones are those that pick up the sound through the pressure variations that sound waves exert on the diaphragm
. This movement causes the adhered coil to move as well, which causes a variation in the magnetic field generated by a magnet close to the assembly. In this way, the sound has become a small electrical signal.
Dynamic microphones are usually characterized by being very robust and reliable, and do not need batteries or external power. In addition, they are not very sensitive, so they are a good option for recording drums, amplifiers, or instruments that generate a lot of signal … However, they can also be used with vocals, so they are very versatile. On the other hand, they have the advantage of being quite affordable, and with basic care they usually last a long time. Therefore, they are a good buy if you are starting on this at home recording.
Condenser microphones
They work with a capacitor that generates electricity depending on the distance between its two components (membrane and plate). To do this, this system needs to be charged with a 48v electrical power. The sound waves will be those that move the membrane to a greater or lesser extent. The condenser microphones can be large diaphragm (LCD) and small diaphragm.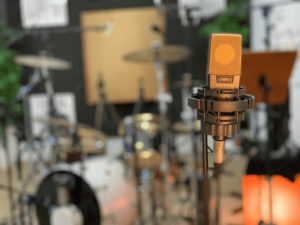 They are generally much more sensitive than other types of microphones, so the signal will be stronger. They are a perfect option for recording vocals, strings, pianos, etc. If you prefer a more versatile one, choose a large diaphragm condenser microphone, as it will capture a greater frequency range. It is one of the best types of microphones if you are starting with your Home Studio.
Ribbon microphones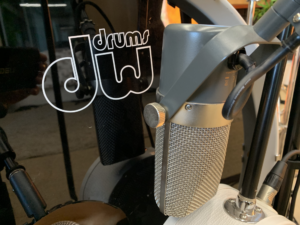 Finally, let's talk about
ribbon microphones or so-called speed microphones
. These types of microphones work thanks to a thin strip of aluminum which moves between two magnets. It was very typical to find these types of microphones in old studios, but given their fragility, technical changes have been made that have allowed them to adapt to current needs.
It is characterized by capturing the sounds smoothly, generating a vintage sound that has nothing to do with condenser.
They are very delicate, so they require thorough care and certain applications to prevent deterioration.
Have you already decided on the types of microphones you want in your Home Studio? Well, it's time to create!