If you have your own recording studio or Home studio, you should know that there are many elements that determine the quality of the sound you are offering. Of course the microphones, preamps and interface you use are going to be very important. But before, that you must ensure that your recording room has good acoustics. Otherwise, none of the expensive gear you can buy will do any good.
After 5 years, our online recording studio specialized in drums needed some improvement. Our large recording room already had several elements for acoustic treatment: diffusers, bass traps, absorbents, skylines … But we wanted to go one step further, and we have succeeded. Keep reading and we'll show you how!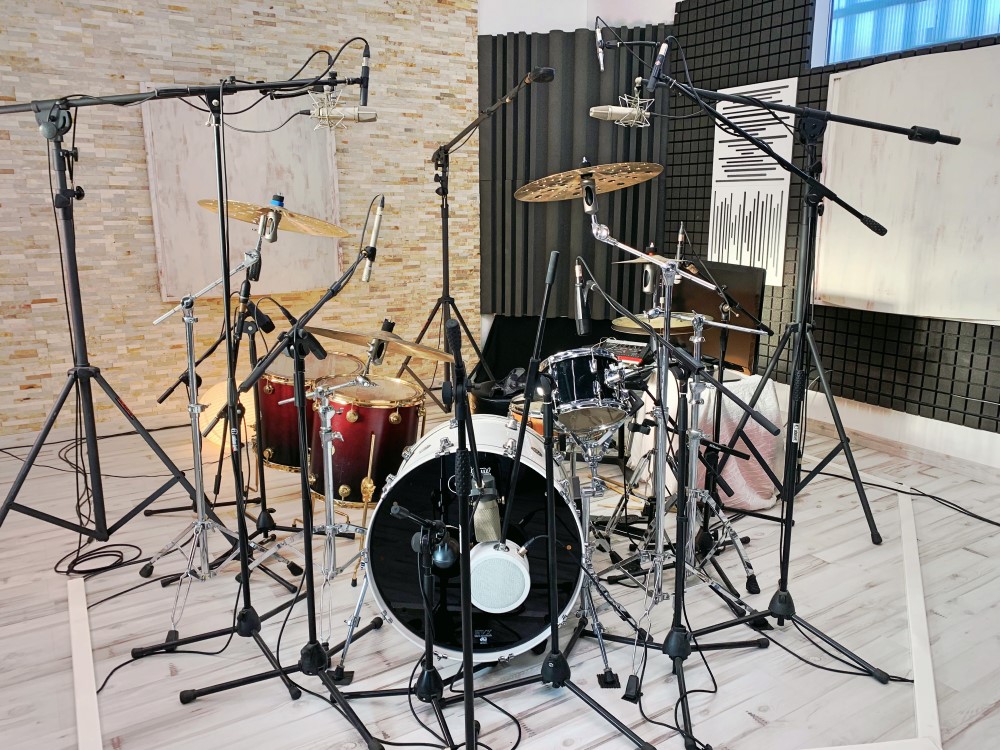 As you should know, ours is an online drums recording studio. It means that we send drum tracks to producers and composers around the world, who often tell us their preferences for sound. Based on their comments, we come to an interesting conclusion: today's productions demand a bigger, brighter, and richer drum sound than a few years ago.
So we got down to work, willing to improve the acoustics of our studio. We met with several specialized engineers to carry out the project. The objective was to replace absorbent surface with other materials that provide reflection and sound diffusion. To put it plainly: we were going to make the sound waves bounce in all directions, instead of getting caught. Of course, we had to consider a couple of considerations about the sound properties.
As many of you already know, recording rooms should not have walls, floors and ceilings with smooth shapes, or even less parallel. If so, the sound waves can collide with each other, causing the disaster (phase cancellations, excess bass, echo, flutter, etc …). Thus, it is important to "break" that uniformity with irregular elements that will act as diffusers (hence many people put egg cups everywhere, which certainly are useless).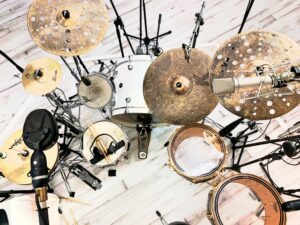 Our actions were going to be simple: we were going to install parquet floor, and cover one of the walls with natural stone.
The parquet floor was going to provide us with a great reflection of the sound, but we were going to have to treat the ceiling with diffusers (skyline type) and with absorbent materials, to avoid unwanted echoes.
On the other hand, the stone of the wall would have to be very rough and irregular, to achieve the desired diffusion.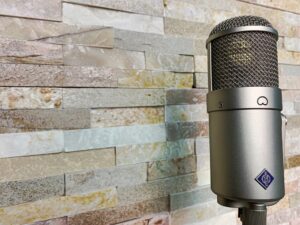 After several days of construction, masons, sweat and dust, we have achieved it! The improvement in sound is overwhelming. Some frequencies that we couldn't hear before have appeared . The sound of the drums is bigger and brighter, with a natural reverb typical of large spaces. Without a doubt, our customers of online drums recording will thank.
We invite you to watch our video about the acoustic improvement process, and download the tracks so you can notice the "before" and the "after" with your own ears. See you soon!